After you get engaged not only you get million well-wishes but you will also get the necessary questions of when and where. The question of where and when a marriage ceremony will take place is not eternally as easy to answer as a team would like them to be. Gone are the days where a couple would just select the one wedding venue.
Know The Logistics
With all the happiness and passion that comes with the early stages of wedding plan it is very easy for newlywed to see a venue, get passionate and sign the contract. Meanwhile it may seem ho-hum, memorized to consider the plans of the venue can actually save you big headaches later on.
Visit The Place At The Time Of Day Your Marriage Will Be
Saturday is still the most suitable day for couples to go out and visit wedding venue and since most couples get married on a Saturday it only frame sense. Still one of my most significant rules is to go back for the visit at the very time of day your wedding will be held.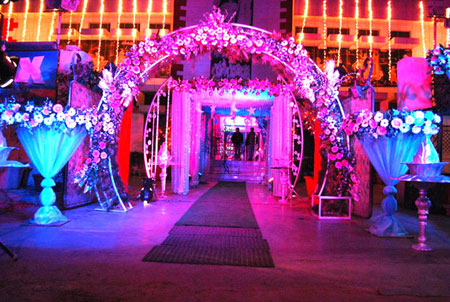 See If The Venue Is Full Assistance Or Not
There actually are two very distinct types of wedding venues, full service and not full service. A full service wedding venue most of the time offers every little thing from table and chair rentals, to linens and catering supplies, while a non-full service venue most of the time only offers you the space and it is up to you to fill in the rest.
Decide On Your Wedding Style & Feel
Romantic vineyards, an urban industrial loft, an elegant barn, all of these spaces sound appealing when planning a wedding. But just like it's not easy to fit a square peg into a round hole, it is not easy to plan a style-specific wedding at all venues.
You can choose The Heritage Grand your next wedding venue because it is known for making all the difference with unmatched ambiance, great surroundings and fascinating luxuries at one place.